Colts win League final against Ballinasloe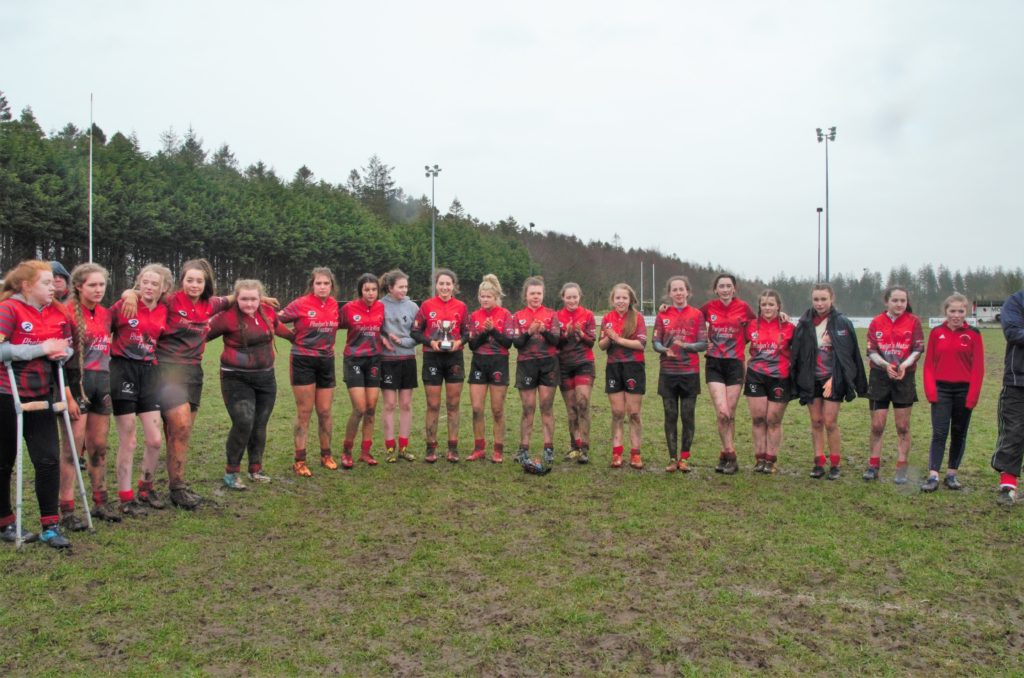 Our U15 girls travelled to Monivea to play their Connacht league final. Ballinasloe, who were unbeaten all season, were the opposition. Both teams had plenty of support on the sidelines so it was all set for a great game of rugby. It started with Claremorris gathering the kick off and attacking the Ballinasloe defence . Nicole Mullee and Lara Quirke carrying a lot of ball and making the hard yards . The early exchanges were tough as both teams fought hard for every tackle, ruck and yard that was available . The forwards with Molly Ager and Leanne Kelly to the fore were producing clean ball and this allowed scrum half Kaitlyn Mullaney to change the point of attack and now the Colts started to test Ballinasloe out wide with Chloe Nevin and Mae Hession with some great runs in behind the cover. However it was the forwards who created the first chance of a try with Lara Quirke driving over the line to be held up by a very competitive defence . From the scrum the Colts worked the phases and forced a penalty which the hard working Aine Mangan tapped quickly and touched down for the first score of the game. Abby Ronaynne tapped over the extra two points . The half continued with both sides working hard to find a chance to score. Aoife Meehan had to go off with an elbow injury after a brave tackle, she was replaced by a the equally brave Saoirse Quinn who quickly slotted into the game. Opportunities were hard to come by but both teams were playing good Rugby . So the Colts led by 7 at half time.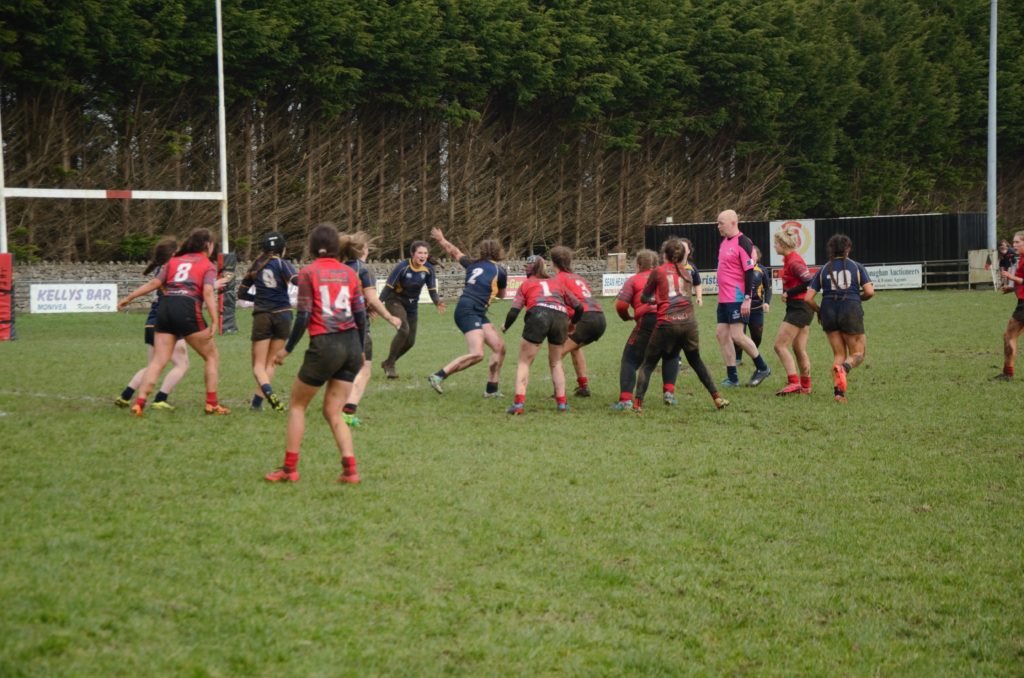 The second half followed the same pattern as the first with aggressive defence on both sides . The Colts were slowly gaining control with Abby Ronaynne at 10 varying the play well between backs and forwards. Chloe Nevin was next to go with a dead leg and in came another young player Rosie Ganley. Ballinasloe attacked to find a score but again some big tackles from Ciara Nyland and Meabh Delaney kept the defence on top . Abby Ronaynne had a chance to kick a penalty to get further ahead but it just dropped short. The last few minutes seemed to last for ever as the Colts continued to try and find another score and Ballinasloe looked for the score to equalise. But to the delight of the players and the Colts traveling support they held on for a historic League win . So Colts win their first league title 7 nil but it was a game full of commitment and skill and was a credit to both rugby teams. So a big thanks to the players for all their hard work and commitment over the past few seasons and we hope you enjoy your hard earned League title which their captain Aisling Hahessy gratefully accepted.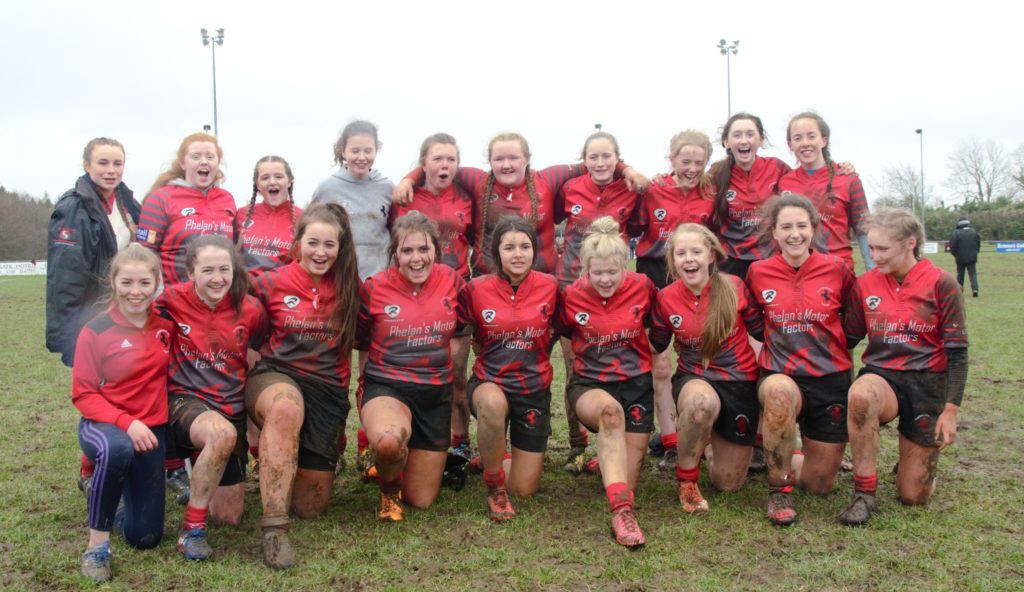 So there we go Colts U15 Girls Connacht League Champions, Congratulations to all who played, coached, supported and provided logistics (you know who you are) from all at Claremorris Colts RFC