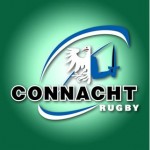 The Claremorris Colts U11 team will play at half-time during the Connacht v Cardiff Blues game this Saturday 3rd October at the Sportsground in Galway.
The players will participate in the pre-match parade, will form the guard of honour welcoming both teams onto the pitch and play on the pitch at half time.
There will be a bus for the players and coaches leaving the Local Car Park in Claremorris at 2.30pm. The game kicks-off at 5pm and should be over by approximately 7pm- we are expecting to arrive back to Supermacs Ballindine at 8:30pm and we are asking parents to pick-up the traveling players from here. The cost of this trip is €10 which covers the bus and food in Supermacs on the way home.
Please Note
All traveling players are asked to wear their Claremorris Colts playing gear (Colts Jersey, Black Shorts, Red Socks & Black Windbreaker) for the parade, the guard of honour and the mini rugby match on Saturday. As there are no changing rooms available before or after the match can all players be changed into their Colts gear before getting on the bus and wear warm waterproofs/tracksuits/hats which can be taken off on arrival at the Sportsground in Galway. The players are also advised to bring a drink and a snack to eat during the game and it is strongly advised that each player brings a change of clothes especially if the weather is wet on Saturday.
Tickets for parents and/or supporters attending the game on Saturday Connacht Rugby are providing tickets for the Colts players and coaches to attend this game – those tickets are for the Bohermore Terrace end of the ground and the boys and coaches will be watching the game from there. Please call 091-561568 or log-on here to purchase a ticket for the match.
Please contact Robert Campbell on 087-7411619 with any questions on this trip.