Colts U13 Girls Connacht Success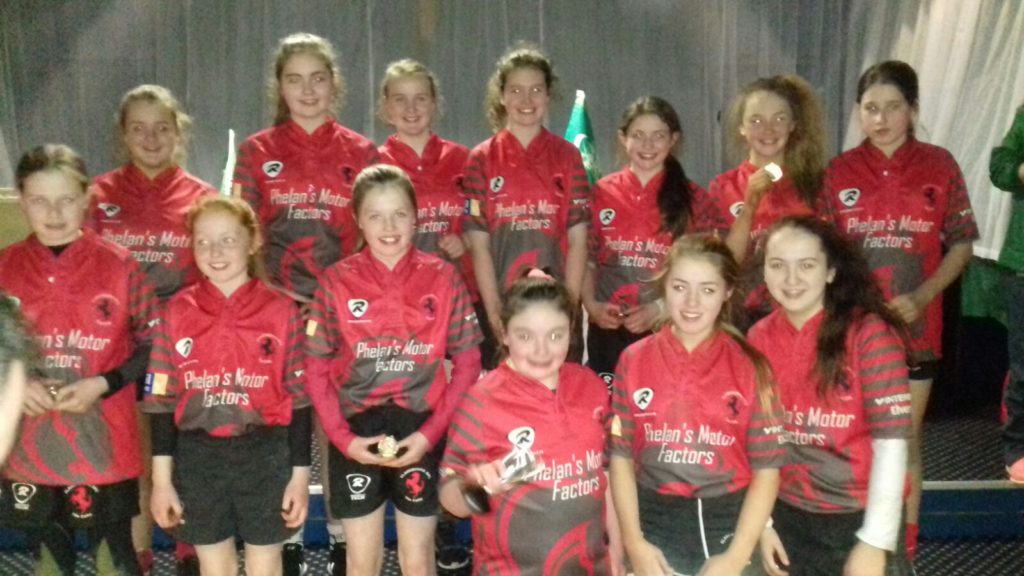 It was a fabulous spring day as our u13 girls, along with seven other teams from around the province, traveled to Gort for the Connacht U13 girls blitz. First up in our group was Sligo. A good test for our girls to start the day with but they seemed very determined from the kick off and won the game 5 : 1. Next up were Westport and again the Colts were on form and recorded another win . The hosts Gort/Galwegians were the last game which the girls won to top their group .This put them in the Cup final against Ballina .
The final was a tough game with some excellent rugby played by both teams. However it was the Colts who got the scores to win .
Try scorers on the day were Alana Fitzpatrick, Roise Ganley,Ruby Philips, Molly Barrett, Saoirse Quinn, Elizabeth Byrne, and Siofra McNulty also added to the tally. Lisa Prendergast, Calan Cleary, Nicole Leonard along with Claire Langan Isobel Phillips and Grainne Hahessy showed all their rugby skills to ensure the Colts were Champions on the day .
We would like to thank parents for their support during the year, and a special thank you to Gort for hosting a wonderful tournament.
Colts U13 Boys Quarter final Success
The Colts's U13s played Castlebar in a thrilling encounter in the Quarterfinals of the Connacht cup Friday evening. Both teams started brightly and were evenly matched with a very competitive edge to the game. Castlebar were first to strike as the clots gave away a penalty deep inside the Castlebar half but with it quickly taken they ran the length of the field to touch down and convert . The Colts reacted well and piled on the pressure and were rewarded with a penalty of their own and with quick thinking from Morris a tap and go he forced his way over and kicked the extras to leave it 7-7 at halftime .
The Colts started hard after the break and were quickly rewarded when Liam Walsh broke the line and ran in try number two, again Morris kicked the conversion. Castlebar pressed hard with some great rucks but it was the Colts who proved more powerful and Walsh broke again to add another try conversion again added by Morris. Another try was added in the final phases by Morris to leave the score at 26-7. Special mention for the pack who put in a huge performance at scrum and counter rucked with massive results excellent games from Rio Mortimer Brian Hett and Michael Foody
A great win for the lads who now look forward to a semi final against Corinthians, There was also some great support from the sidelines with the Colts supporters in great voice.
A great win for the Juniors in Ballyhaunis
The Juniors were also in form with a 27 to 17 win against Sligo