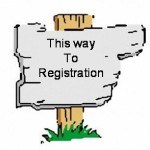 Registration for the new season for both our mini rugby and youth rugby players will take place on WEDNESDAY Oct 7th & THURSDAY Oct 8th both from 7-9pm in the Dalton Inn Hotel.
The cost is €80 per player, €140 for two siblings & €180 for three or more siblings. For all Girls & Boys U7 the cost is €50.
We will be giving away a Colts backpack as part of the registration. If you would like to order any other playing gear please contact Fergal 087-6944669 ahead of the registration to arrange collection on registration night.
We also have a non playing membership packages available for this season for either €40 or €120. Full details are outlined below.
For more details or if you have any questions contact the mini rugby coordinators Kevin O'Malley 087-7461829 or Paul Cunnane 087-6610968