After numerous tags and a lorry load of try's & the odd raised word the Claremorris Colts Tag rugby league for 2015 came to close.  All the players enjoyed five weeks of fun and frolics on Tag pitch as the final night was celebrated in fine style by all the players and supporters on & off the pitch.
The final of the Cup was a close affair with Al – Tryeda having just too much for Poppin Tags and won the cup on a 10-9 score line. This was an extremely close game throughout with only one point separating the teams at half time.
The second half continued in the same vein but it was the 'Young lads' who got their tries at the right time to ensure the cup was won by Al – Tryeda for the very first time. While Ethan Clarke claimed the player of the final award after a super display from first whistle to last.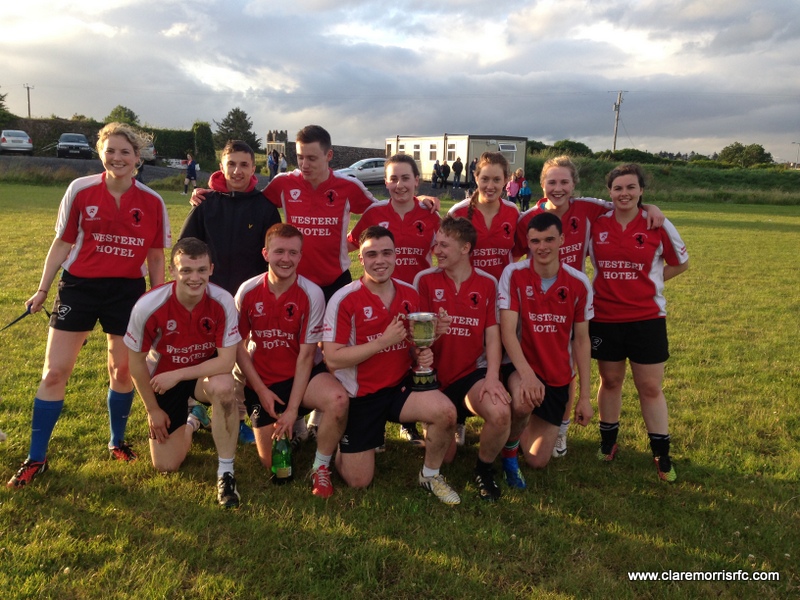 The Plate was claimed by Try Me, who were made to work hard before eventually seeing off Fancy a quick Tag on a 13-8 scoreline.
The Bowl was a rather one sided affair as The Try Hards had too much for #Tagged and won 26-4.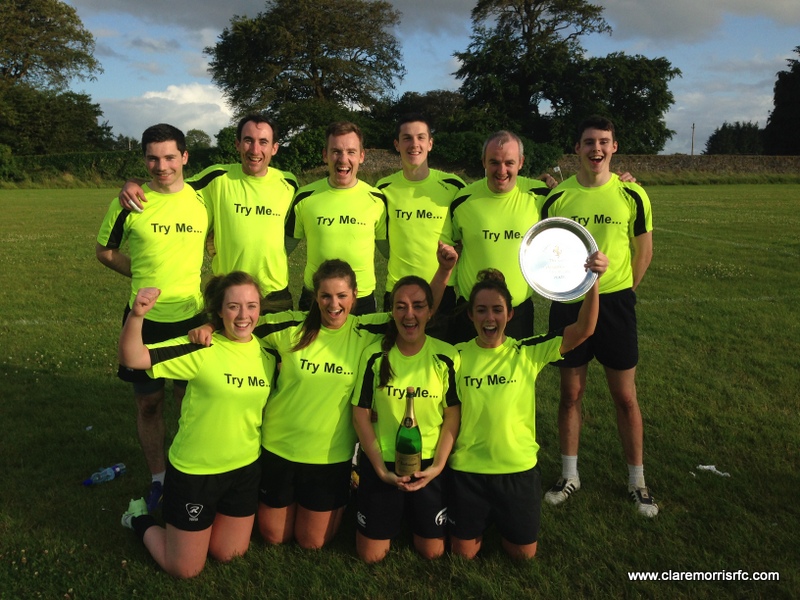 The final of the Spoon the one nobody wanted to win. In this game Less shagging more Tagging always had this game in control as they beat Mustag Sally 17-3 which meant Mustag Sally claimed the dreaded Wooden Spoon.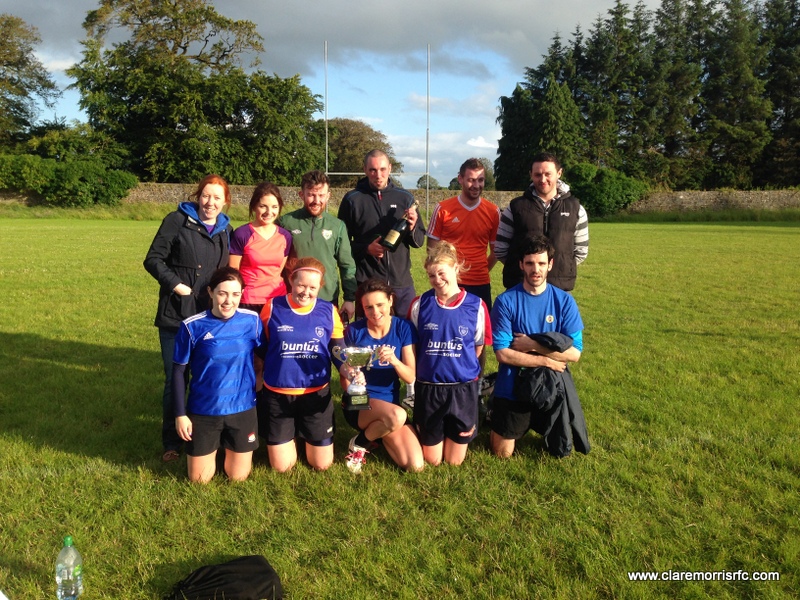 Once the tagging was done it was off the Sam's Bar for the presentations and commiserations. After the Cup, Plate, Bowl and Wooden Spoons had been presented, there were a number of individual and team awards to be claimed. First up was the Friendliest Team award, which was won by beaten cup finalist Poppin Tags.
The Best Team Name award was claimed  Less shagging more Tagging & their captain James Kean.
Next up, it was time for the Best Male and Best Female players of the tournament to be announced. As with previous years, both of these awards were hotly contested, with a number of players secretly hoping to get their hands on the crystal.
But alas, there could only be one winner in each category. The Best Male Player title went to Danny 'The Assassin' Barry of Al – Tryeda, while the award for Best Female Player was claimed by Laura 'The Tagger' Hutton from Try Me – two hugely deserving winners and with that another Tag season draws to a close.