Welcome to Claremorris Colts RFC Mini Rugby section and to one of the fastest growing mini rugby clubs in Connacht. While our origins are connected with Claremorris, our roots are firmly based in the local schools and communities of South Mayo from which we draw our large pool of mini rugby players.
The Claremorris Colts mini rugby section concentrates on the enjoyment, welfare and skill development of our players with approximately 150 girls and boys from Under 7 through to Under 12 playing mini rugby each week in a fun, safe and friendly environment. Players (both boys and girls) can join from the age of 6 years up and progress from learning the basics of the game along with other skills as the players mature and progress.
Training is on Saturday mornings from 10:00-11:15am at the Convent Pitch, Claremont, Claremorris and players participate in blitzes held in Claremorris or in other mini rugby clubs throughout Connacht. Claremorris Colts actively encourages the participation of parents in our activities – we welcome volunteers in the coaching area and also to assist in the on-going development of the club.
We invite you to regularly visit our mini rugby section to get updates on the activities of each of the age-groups and get a small taste of the fun the kids have each week.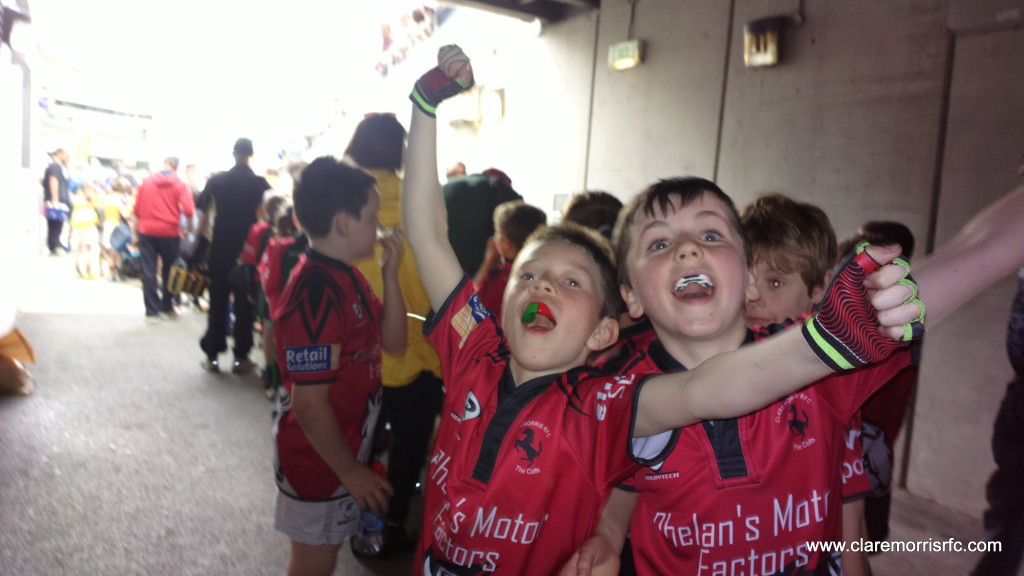 For safety reasons rugby boots and gumshields are compulsory.
NO GUMSHIELD – NO RUGBY
We ask that children arrive before 10.00am & are picked up promptly at 11.15am