CLAREMORRIS CHILD WELFARE POLICY STATEMENT

The aim of Claremorris RFC is to teach and develop the rugby skills in children and young persons from the age of seven years and up in a way that is enjoyable and safe for the child / young person.
This will be achieved through structured coaching methods and playing the game within the IRFU Laws.
Claremorris RFC will ensure that its staff and volunteers are carefully selected, trained and supervised. All persons having direct responsibility for children and young people will be subject to a Garda Vetting check.
All coaches will be qualified to the appropriate level and be fully aware of the IRFU Safe Gaurding Policy for Age Grade Players.
All Club members or volunteers working with children and young people will be aware of and adhere to Claremorris RFC Codes of Conduct relating to Coaches, Players and Parents alike.
There is also a responsibility on parents to conduct themselves as outlined in our codes of conduct whilst supporting their child's team.
Claremorris RFC has clear procedures for children and young people, parents, coaches and volunteers to voice their concerns if they feel unsure or unhappy about a matter concerning a child. This will include concerns about abuse within a child's family as well as concerns or allegations about coaches or other club volunteers.
All concerns relating to child welfare should be reported to the Child Welfare Officers – contact details can be found below.
Please refer to the Claremorris Colts RFC Child Welfare Document and IRFU Safe Guarding Policy for Age Grade Players for further details on the Child Welfare policies and procedures being practiced within the club.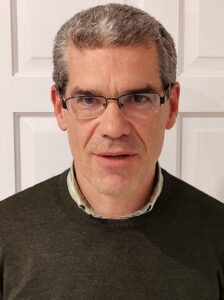 Documents
Claremorris Colts Child Welfare Policy Document
IRFU Safeguarding Policy for Age Grade Players
Claremorris Colts Code of Conduct for Coaches
Claremorris Colts Code of Conduct for Parents
Claremorris Colts Age Grade Player Code of Contact
IRFU Safeguarding Programme – Reporting a Concern
Claremorris Colts Safety Statement
Robert Campbell Child Welfare Officer