Min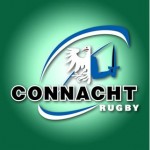 i rugby returns this Saturday 5th for Boys & Girls at 10am on the convent school pitch.
Our U11 team will be playing at the half-time show during the upcoming Connacht V Newport Gwent Dragons game this Saturday January 5th. This game will be kicking off at 5pm. There will be a bus going to Galway for all players and it will be leaving the local car park at 2.45pm and returning later that evening once the game is over.
Connacht rugby have reminded us that there will be no changing area available to us so all players should come togged out wearing runners with their football boots in a gear bag. Only Claremorris RFC coaches will be allowed enter the Sportgrounds with players so if Parents wish to attend the game they will need to obtain tickets from Connacht rugby or through Ticketmaster.
For any questions or concerns please feel free to contact  Fergal 087-6944669.