Colts U16 Vs Corinthians
A tough day at the office was had by our U16s in the first round of the cup against Corinthians. With a strong wind blowing at the Corinthians ground the home side elected to play with the wind and unfortunately for the Colts they took full advantage. The home side kicked over with every opportunity they had and with the Colts defense under constant pressure it wasn't long before the home side went over for the opening try. The Colts completely depleted with players both sick and away on TY trips they managed to field the required 15 players with Jason Morley getting out of his sickbed to make up the 15 and play. The Colts struggled to make any impact on a well organised and well drilled Corinthians side and it wasn't long before the home side went over again for their second try although the Colts forwards were solid in the middle of the park repelling every home attack, the quick movement of the ball to the wings by Corinthians was the Colts undoing. The best the Colts could muster was a terrific break by Kyle Leonard to get into the Corinthians 22 supported by Evan O'Brien and Jack Gleeson alas the pass went astray and the Colts knocked on. Trailing well at half time the Colts came out for the second half with their heads still held high and their commitment never waned for a moment. Unfortunately it wasn't to be the Colts day and with injuries to Brian McWalters, Luke Colleran and Kyle Leonard in the second half Corinthians ran out convincing winners. But the boys still played with great spirit and commitment. Next up for our U16s is the plate so still silverware to play for and with the team back to full strength who knows! Captain for the game was Nathan Moran who also picked up the Colts man of the match accolade.
Colts U13 vs Ballina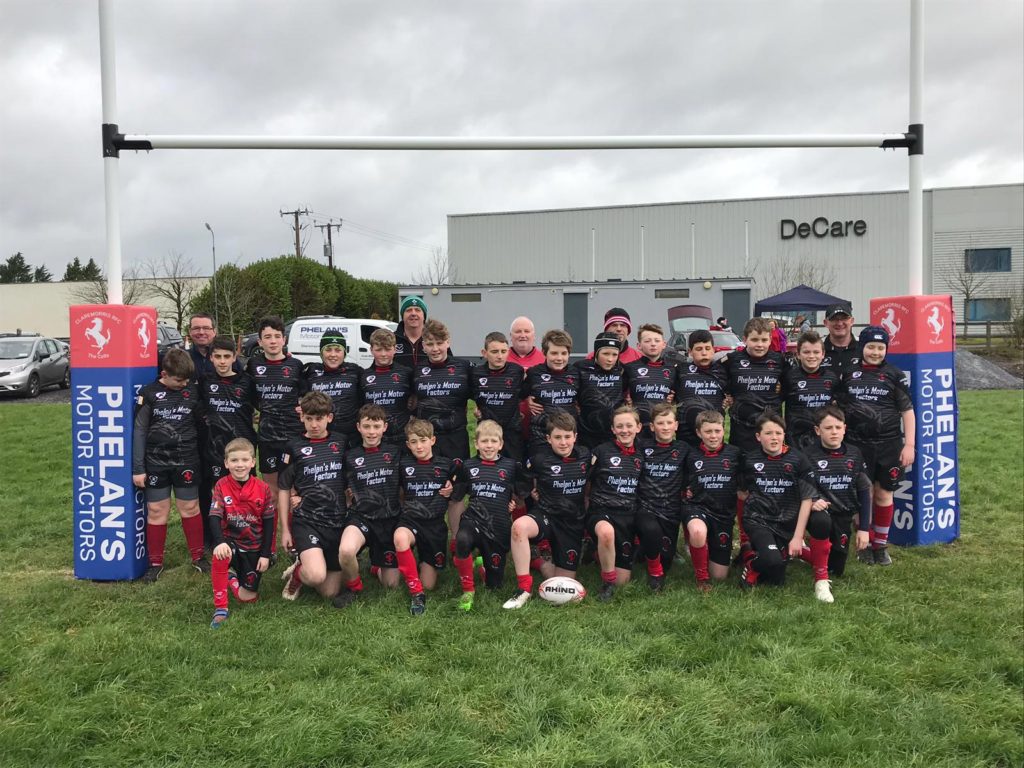 U13 played a strong team from Ballina who were well schooled. On the plus side they were more than a match for the visitors in the scrum, rucks and mauls. Once the ball went wide, however, it was a very different game. Still the Colts weren't overawed by the team from Ballina and put up a creditable performance.
Well done all.
Minis Blitz at Castlebar
The Minis were involved in a blitz at Castlebar this weekend. As has been the case throughout the season all the teams acquitted themselves well