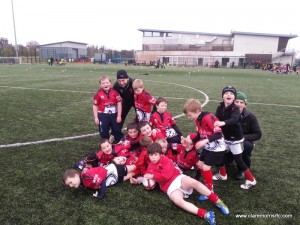 The first home blitz of the new season takes place this Saturday Nov 4th we host Ballina & Dunmore.
All players must be registered to train & play in blitzs for this season. Contact Robert if you still need to register.
All the boys teams take on Ballina & Dunmore on the Convent Pitch. Players should be on the pitch and ready to go by 9.50am. Can parents help by bringing food and with catering on the day. Parking will be available at the school car park. Parking is not permitted at the gate or along the main road.
The Girls team teams have training as normal at 10am on the Convent Pitch.
For more details or if you have any questions on any of this weekends events contact the mini rugby coordinator Robert Campbell (087)7411619.